There has been something really wonderful to see. It's this ship called Mercy, coming to California. https://news.usni.org/wp-content/uploads/2018/02/180224-N-RM689-0555.jpg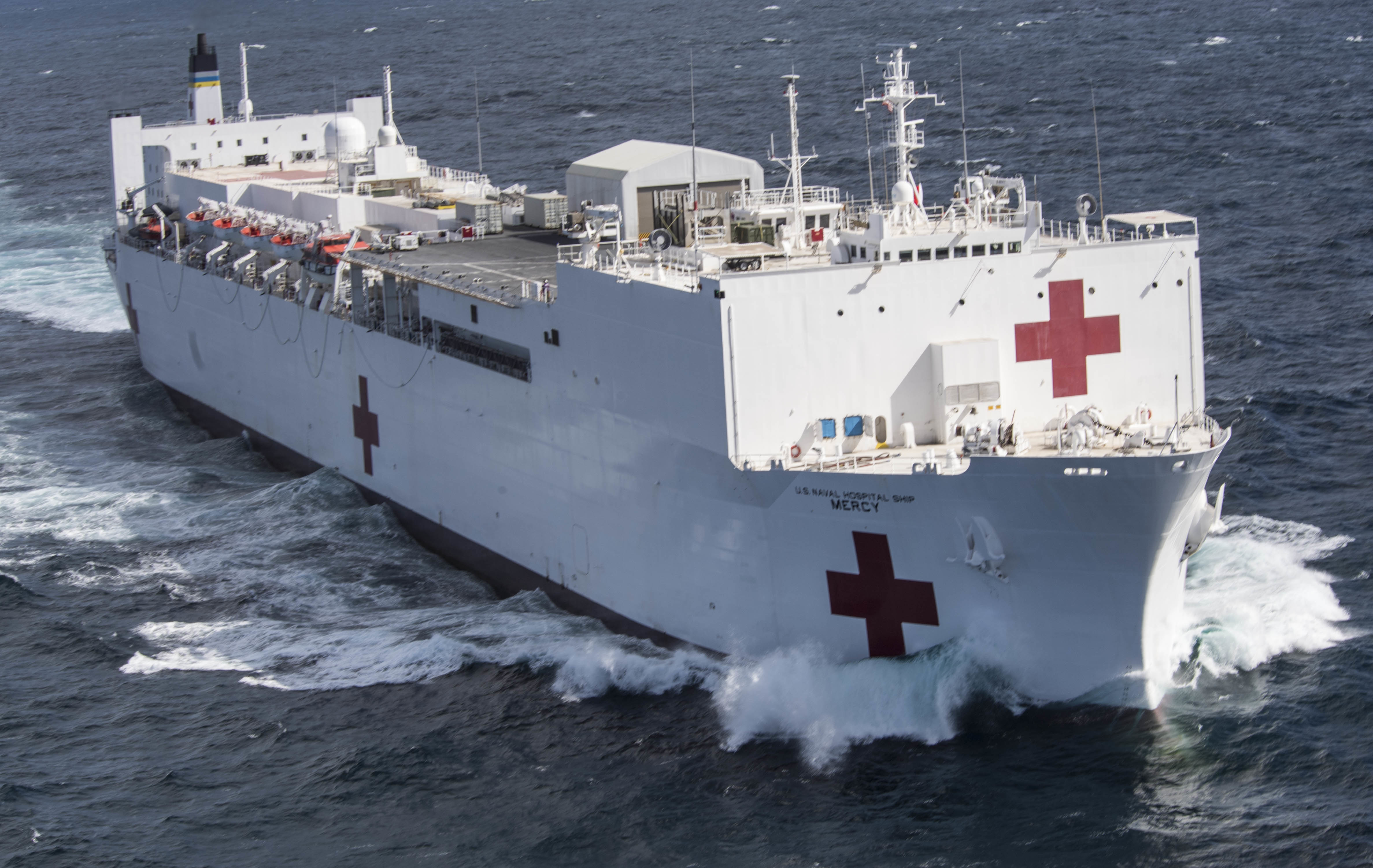 I tend to watch the Press Pool daily now, and I can watch this over in Twitter as well as see the tweets, here https://twitter.com/realdonaldtrump if I do not watch on a regular news channel. I really think at this time it is important to actually hear what the people on the task forces are saying to the public.
"Progress at FDA, slashing red tape, to get important things to the market – "medical." DT
"The therapies are something we can move on much faster" – DT.
I am really glad he said this, because yesterday there was news out of Japan, that they have something in a pill form. The Hill reported on that: https://thehill.com/changing-america/well-being/prevention-cures/488321-japanese-flu-drug-reportedly-shows-promise
The President has been speaking about RIGHT TO TRY and now he is talking about how in his administration will be going to other countries. He is talking about the malaria drug, and he likes that it has been around a long time. FANTASTIC on the Malaria drug, it was just approved by FDA. Cuomo wants to be first on line. By prescription, individual states will handle it. – DT
FDA speaking now – "10,000 Scientists, doctors and others working around the clock." – SH – PROVIDE HOPE and not FALSE HOPE. "In the sea of new treatments, the right drug, in the right dosage, at the right time." – really glad he said this.
COMPASSIONATE USE – "experimental"
I'm really glad he is using the malaria drug, because I have a lot of concerns as regards something else and I'll talk about that later.
PENCE: on the MASKS and companies like HONEYWELL stepping up on the ones the hospitals will need. ALSO, all the construction companies across AMERICA sharing the masks. Also they seem to have progress on the ventilators.
Encouraging millenials to donate blood.
The Press Pool is sitting apart from each other. It's really good to see them. ❤
PENCE on the masks, N95 MASKS – Honeywell repurposing factory here in US to create them Private sector companies.
DT asks when they will be ready, they make 35 million per month. 3M and Honeywell – the reporter has asked if okay to repurpose masks or bandanas. 35 million can now be sold to hospitals. – Pence. Making it clear to governors than can get the MASKS NOW – 35 million. They will be talking to governors about this.
Reporter asks when Americans can have their lives go back to normal.
DT "uncharted territory" 141 countries. "It could have been stopped in its tracks."
DT CARNIVAL CRUISE LINES making ships available. In addition to the Navy ships and they will be docked off NY and CA.
Reporter on Gilead Remdesivir as clinical trials – this is the one they have pushed through as Compassionate Care. So this one is a trial drug.
I hope our President uses his alliance with JAPAN, in addition to that Malaria drug, so again the link from THE HILL https://thehill.com/changing-america/well-being/prevention-cures/488321-japanese-flu-drug-reportedly-shows-promise – the reporter was GUZMAN. From the piece "
A Japanese drug used to treat new strains of the flu has shown promise in being effective against the coronavirus in clinical trials, Japanese media reported on Wednesday.
Medical authorities in China said the antiviral drug favipiravir, developed by a subsidiary of Fujifilm, has produced encouraging results in clinical trials in Wuhan and Shenzhen involving 340 patients, according to The Guardian.
Infected patients who were given the drug in Wuhan and Shenzhen tested negative for the coronavirus after a median of four days, compared with a median of 11 days for those who were not treated with the drug, The Guardian reported, citing public broadcaster NHK.
REFERENCE ON CHLOROQUINE the Malaria DRUG https://en.wikipedia.org/wiki/Chloroquine
REFERENCE ON FAVIPIRAVIR the Japanese DRUG https://en.wikipedia.org/wiki/Favipiravir
End of the Press Conference.
This is what I see when I try to see my FACEBOOK PAGE:
I cannot even begin to tell you how irritating that is. I really can't.
Sharing a story from Noozhawk on the food supply and how local markets here in Santa Barbara are faring on the food supply chain. They have modified their hours. https://www.noozhawk.com/article/gelsons_market_others_offer_senior_hours_in_response_to_coronavirus
This is a breaking NEWS LEDE for CALIFORNIA https://www.cnbc.com/2020/03/19/coronavirus-california-estimates-25point5-million-residents-56percent-of-the-state-will-get-virus-in-next-8-weeks.html
And one of the reasons why we are very scared here. That is basically half the state, and as we are one of the most populous states, WE HAVE TO TAKE EVERY PRECAUTION. That the PRESIDENT is giving us right now. I cannot remember a more frightening time. So what I suggest for EACH PERSON is that we watch the breaking news off the TWITTER FEEDS daily. Then watching OUR GOVERNORS, in our case this is NEWSOM and you can catch the feeds in YOUTUBE on him, by using the FILTERING SYSTEMS they have.
THEN LOCAL NEWS AS BEST YOU CAN GET IT.
This is breaking lede from the MAYOR of Santa Barbara https://www.edhat.com/news/santa-barbara-mayor-addresses-community-about-covid-19 you can hear her speak about what our city is doing in a youtube video
Sharing from CNET an article on Vaccines https://www.cnet.com/how-to/coronavirus-vaccines-treatments-and-chloroquine-everything-you-need-to-know/
Sharing this link on what Newsom has said about California and also the Mercy will be docked in Los Angeles. You can watch this in youtube. https://www.youtube.com/watch?v=eDgwiMek4zk
It looks like the CA GOV has a website with UPDATES: That is here: https://covid19.ca.gov/